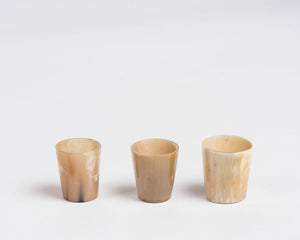 Horn Toothpick Holder
These tall cups are handmade in Kenya from re-salvaged cow horn. Not a drinking cup, lovely for herbs, toothbrush holder, storage etc. Naturally the colour of horn is quite varying therefore each one is unique in colour, they all hold the same lovely qualities and texture.
Measures roughly 5cm high x 4.5cm diameter at top.